IT'S TIME TO PRE-REG!
Event date:  Saturday June 4, 2016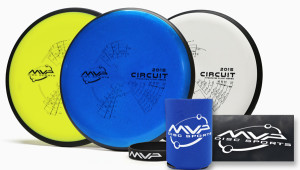 Flex start 9 am – 3 pm
$40 Entry Fee includes Greens Fee as well as a Player's Pack valued at $60
Player's Pack contains:
SIGNAL Fairway driver in Neutron plastic
MATRIX Mid-range in Proton plastic
SPIN Putt & Approach in Electron plastic
Bonus swag: MVP Lanyard, carabiner & sticker
IF we have at least 72 pre-registered players
for this event we will hold a random drawing for a
NEW MVP Black Hole Precision Basket, valued at $150!
No skill required to win, just LUCK!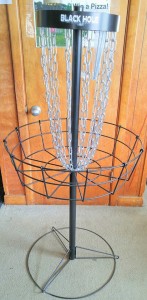 RULES

:
1. You must play this 1 round event using only the 3 discs in your Players Pack.
2. You may begin your round between 9 a.m. and 3 p.m.
3. You must have at least 3 but not more than 5 Tournament participants playing their tournament round on your scorecard.
4. Your round will be timed. You will have 2 and a ½ hours to complete your round and turn in your scorecard. Time begins when the first player on your card takes their Player's Pack.
5.  Prizes will be awarded to the at least the Top 3 scores!