.
We're OPEN Year Round!!!

The Clubhouse is open daily from 9:00 a.m. – 6:00 p.m.
We close the Clubhouse when the weather is dreary and wet
and when the temperatures drop too low.
But even when we're not in the Clubhouse, the Course
remains open for play with use of the Honor Box. 
2017 RATES
It's just $8 for unlimited daily play!
.
Children 10 & under play for free with a paying adult.
Children under the age of 16 must be accompanied
by an adult at all times while on our property.
 For your convenience we accept all major credit cards. 
A minimum charge of $5 for all credit/debit transactions.
RENTALS
We offer rental discs for $1 plus a $5 deposit each.
Upon return of our rental disc, we refund the $5 deposit fee.
.
Rentals are available for players starting their round by 3:00 p.m.
All rental discs must be returned no later than 5:00 p.m.
No rentals for rounds
beginning after 3 p.m.
INVENTORY

Whether you are new to the sport or a seasoned player looking for something that will give you a little more distance, we have a wide selection of plastic on hand for you to choose from. We are proud to carry merchandise from the top manufacturers in the disc golf industry. Our wall display features discs by Innova, Latitude 64º, Discraft, Westside, Dynamic Discs, MVP, Axiom, DGA and Gateway. 
We offer "Buy 3, play for free!"  
Buy 3 NEW discs in a single day and we'll thank you with a
FREE PASS to play.  Use it same day or another time!
There's no need to stop at a sporting goods store before coming here!
.
We have a wider selection and more knowledge to help guide your decision in buying the discs that are right for you.
We stock a variety of bags from manufacturers
Dynamic Discs, Innova, Grip EQ, Latitude 64º , ZUCA and Fade Gear.
Bags range in price from $20 – $299 with disc capacity from  6 – 45 with lots of room for apparel and beverages to take out on the course.  
 We stock a variety of disc golf apparel and accessories
including our custom printed logowear.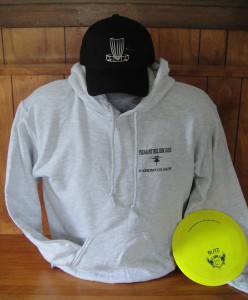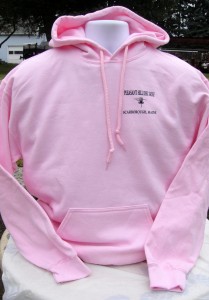 Come see why Pleasant Hill Disc Golf

is the "One Stop Shop" 

for all of your disc golfing needs!
GIFT CARDS
Gift Cards make the perfect gift!
Gift Cards can be used towards the purchase of everything here.
They have no fees or expiration date and can be reloaded.
Available in amounts $20 and up.
.
FINDERS ARE NOT KEEPERS!
If you find ANYTHING at all while on our Property,
you need to return the item to the Clubhouse
so that we can get it to the rightful owner.
Discs, wallets, keys, phones, sweatshirts…
if it's not yours, don't take it!  
LOST & FOUND
          Ever thrown a disc into one of our ponds?
We know that can be frustrating, but
DO NOT

jump in after it!
Remember, there is absolutely NO swimming, jumping in,
diving, or fishing allowed in our ponds!
KEEP OUT OF PONDS!

  
We hire professional diver, Chris Baker to recover
your sunken treasures 3 times a year.
Chris pulls more than 1,000 discs each visit!
To date, we have returned more than
17,000 discs all FREE of charge.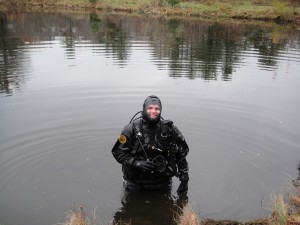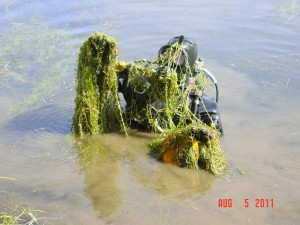 We take the time to wash them off (trust me, they need a good scrubbing), then log them into a spreadsheet.  We even have an automated phone call service that calls you to tell you that a disc has been recovered.  Be sure to hurry back in to claim your beloved disc, free of charge as we do not have the space to store them indefinitely.  And please check in with our Clubhouse staff to see if your disc is on the "Fished & Found" list.  We do not publish this list.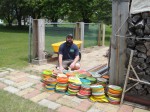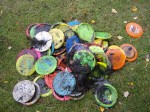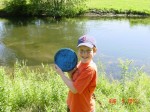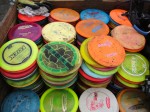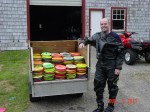 EVENTS & OU

TINGS

Whether you're planning a Bachelor Party, a birthday party filled with tons of fun, a Team Building day or
just a day to celebrate your staff , we welcome you & your group here at Pleasant Hill Disc Golf.
Please contact Kristi for more information
 about your group and event planning needs.
What is disc golf?
It's golf…but with discs. The object is the same: Try to complete your round with the fewest amount of strokes/throws. The main difference is the equipment. In disc golf players choose from a wide variety of discs specially made for the sport which are available in assorted plastics and weights. Each disc has its own unique flight path characteristics and is designed for specific purposes. There are Drivers, Mid-Ranges, Fairway Drivers and of course Putt & Approach discs. In place of putting greens with cups in the ground and flag poles, disc golf has Target baskets.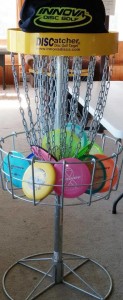 Disc Golf is easy to learn, a great way to exercise and is affordable too!
Disc golf is a lifetime sport. From toddlers to seniors this game truly is
"Fun for the whole family!"
Got a question we haven't covered?
CONTACT US